鯨歸 Whale It Belongs (2021-2022)
---
"ONCE UPON A TIME, humanity was living with the sea creatures and worshiped the Ocean. They believed that the Ocean would bring prosperity and abundance. All civilizations were located around the Ocean.

A little girl raised a little humpback whale secretly in the nearshore at the back of her home. As time went by, the little humpback grew too big that it could no longer live there. The girl had no other measure but to let the humpback go by bringing it to the middle of the sea.
'My dear humpback, you'll find a new home where you find comfortable living and swimming. I'll miss you…' The girl swam near the humpback and murmured with tears.
The humpback did not want to leave the girl, yet it could not live in the nearshore where it could not ever flip. It sang a last song of goodbye and dived into the sea.
The humpback was trying to seek a new home. On its way, it encountered narwhals with more than one tusks, and got attacked as it invaded their habitat. It escaped, went to different places, and met several types of other whales and sea animals. Sadly, it eventually found that it belonged to nowhere instead of the little home sweet home with the little girl.
The humpback attempted to get back. But it was fallen with its weary body before it could made it."
I dreamt of the Fallen Whale Empire one night. The dream was so realistic. The longingness of reunion, and the sorrow of separation between life and death broke my heart.
"Whale It Belongs" showcased paintings of the whales coming from my dreams in the past two years.
The whale is searching for their home.
I am chasing the whale.
And you are following me.
In this journey of home seeking, where can we belong?
---
由2021年初的一個夢而來。
有天晚上夢見養了只鯨魚,可牠長得愈來愈大,迫不得以要讓牠到海裡住。可鯨魚心心念念著小小的家,想回去又回不去,最後在尋家的路上落下了。醒來後,這種鬱鬱的心情不斷蔓延,促使畫師畫下了一系列「鯨落」的水彩插畫。
《鯨歸》展出這兩年間,我被夢引導而畫出的鯨們。
由虛幻的形態,到實在的鯨屬,又至寫實與夢幻之間的景致。
鯨心心念念尋著往家的路,我追逐著鯨,你又跟隨著我。在一直探索著「何處為家」的旅程中,我們終將歸去何處?
---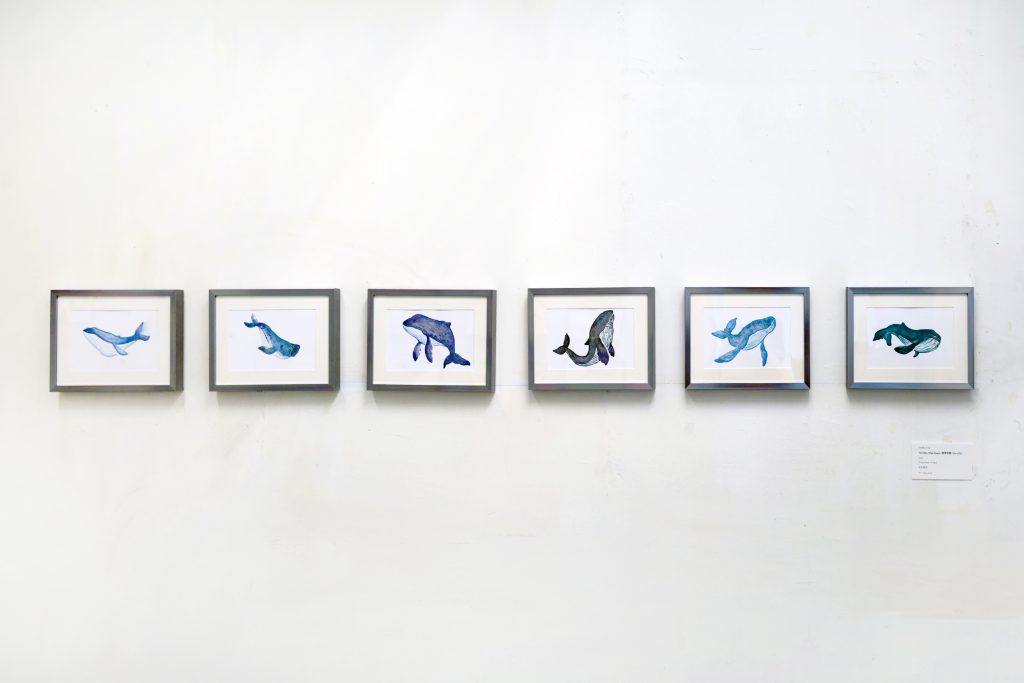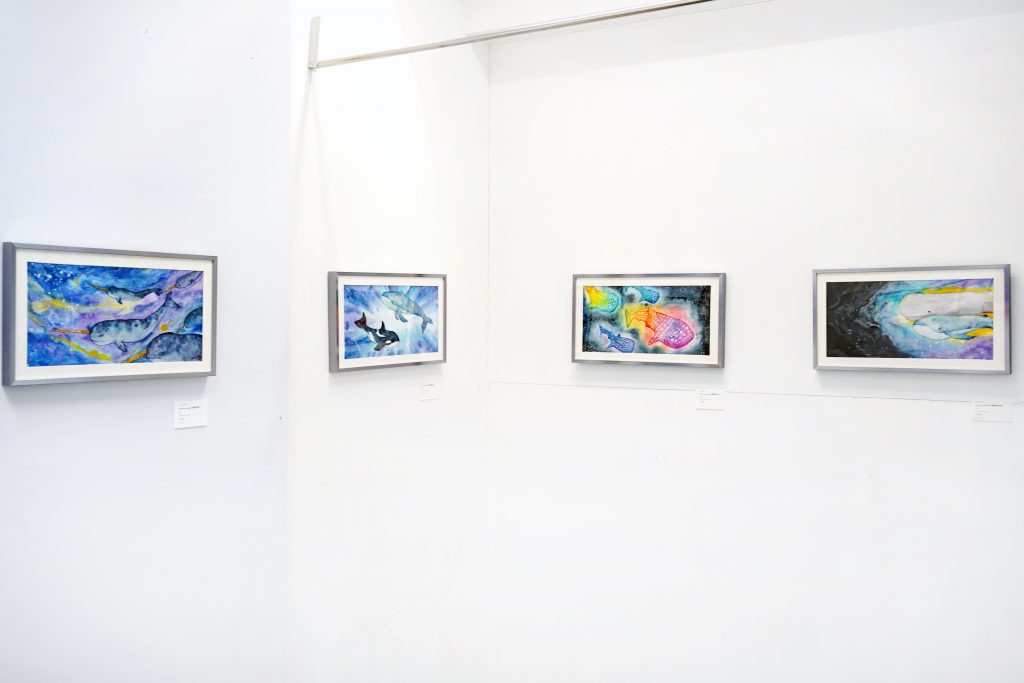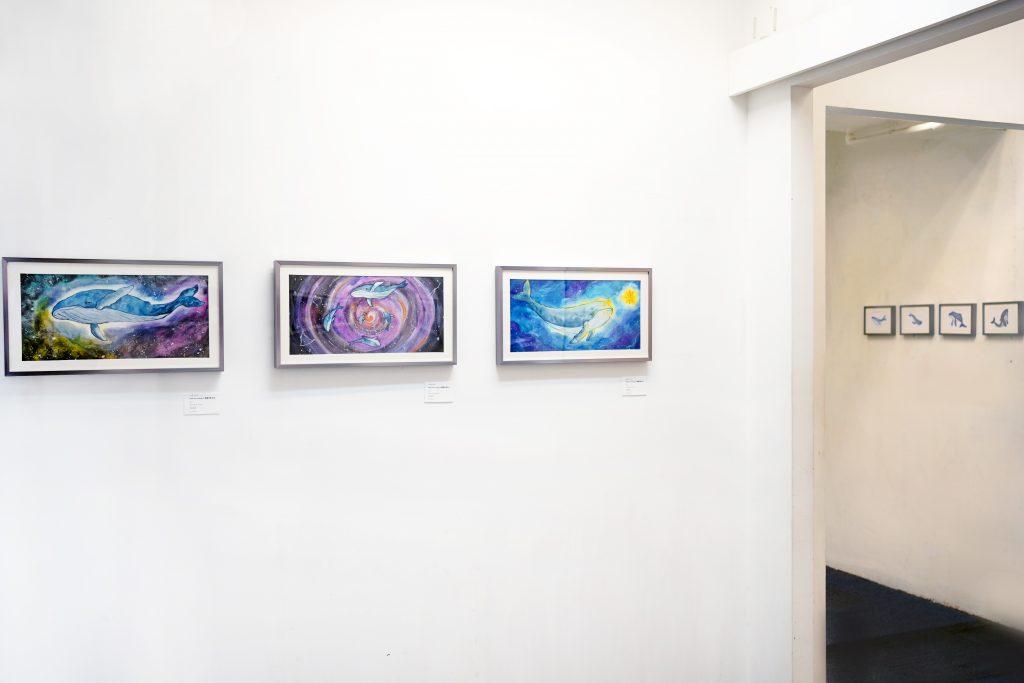 ---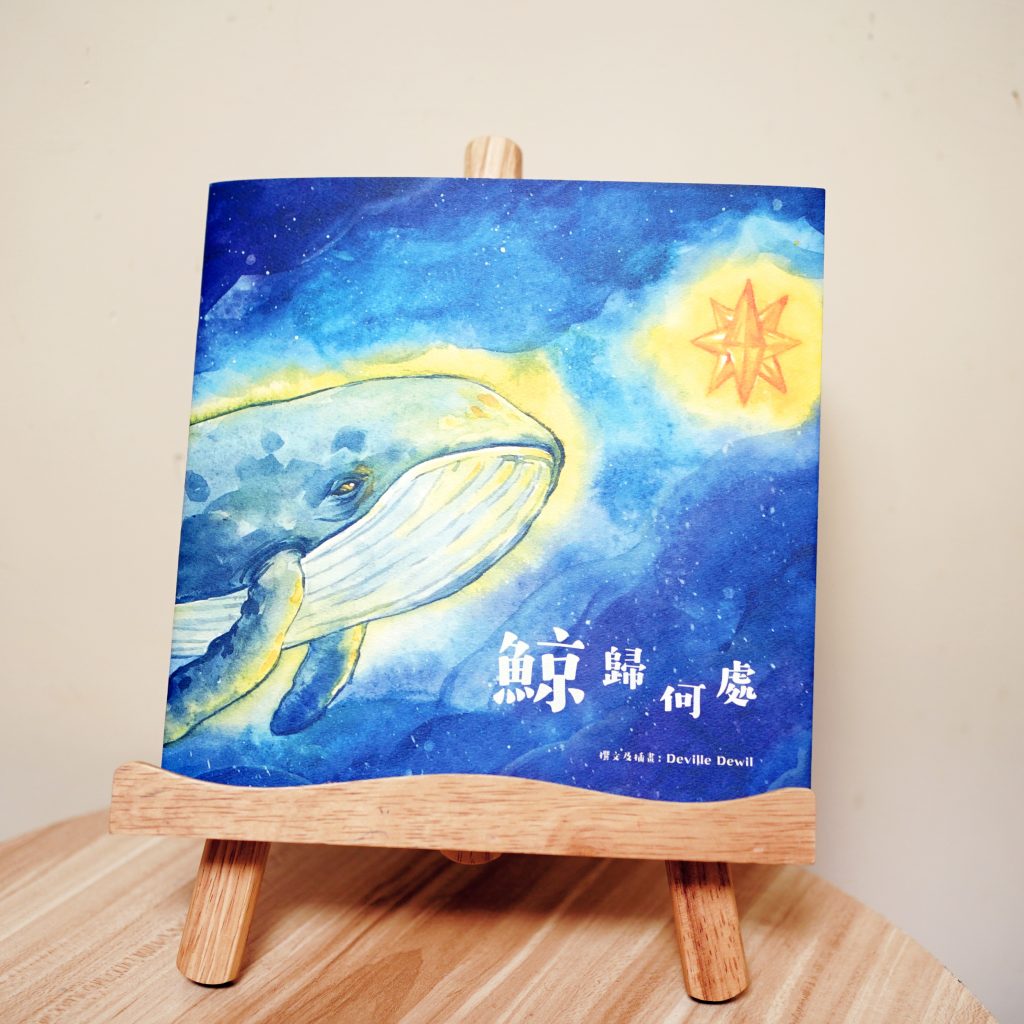 Available for purchase >>Link<<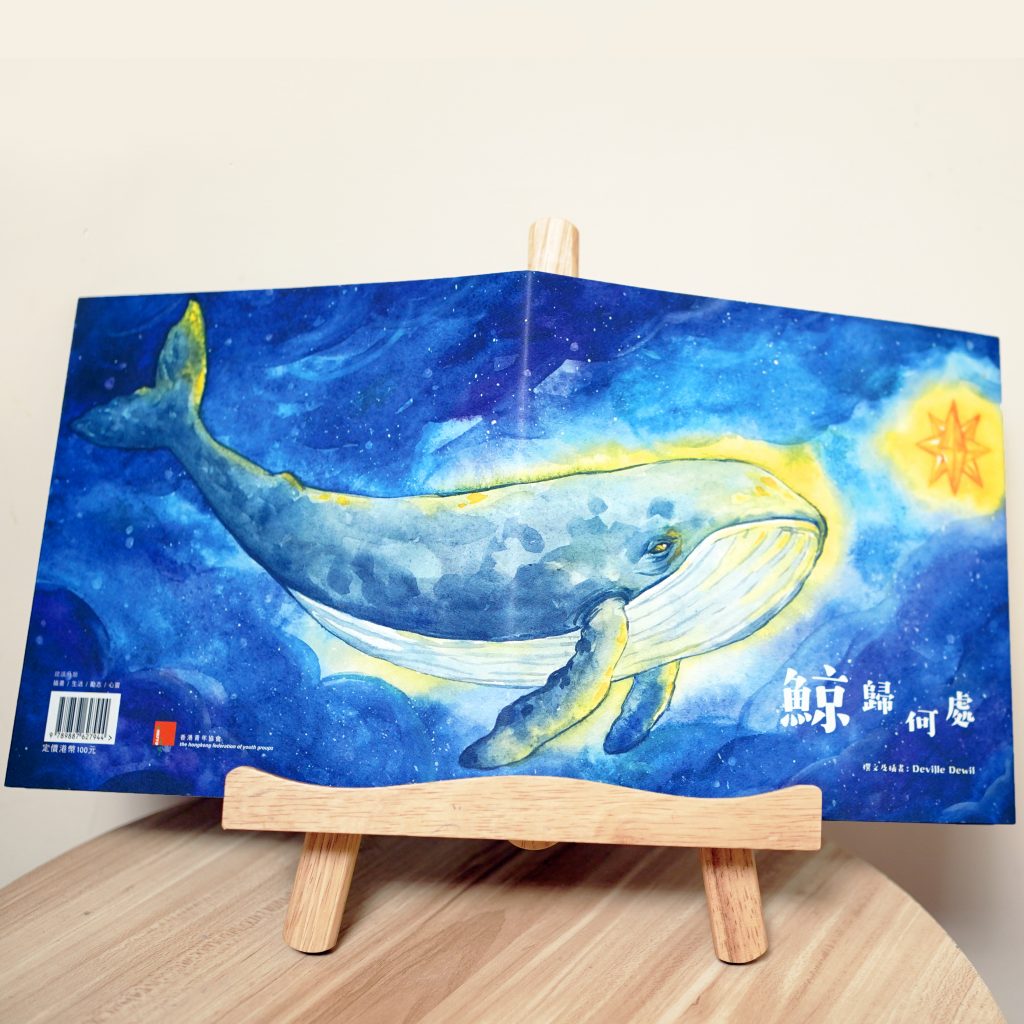 ---
【鯨歸 Whale It Belongs】
Deville Dewil Solo Exhibition
Date: 2022.10.18-25
Opening hours:
10.18 1500-1800 (Opening)
10.19-24 1300-1900
10.25 1300-1700
Address:
Room C2, 8/F, Nathan Tower, 518-520 Nathan Road, Yau Ma Tei