Deville Dewil
Artist // Photographer // Stone Collector // Traveller // Whatever
「愛以水彩紀念日常,喜歡隨心隨意的畫,偶爾寫寫文字記記夢。
望手中筆杆可將思緒裡的景色帶到現實。不求甚有回響,只願牽動心裡的一圈漣漪。
以細膩的筆觸,繪畫出寫實與夢幻之間的真實。」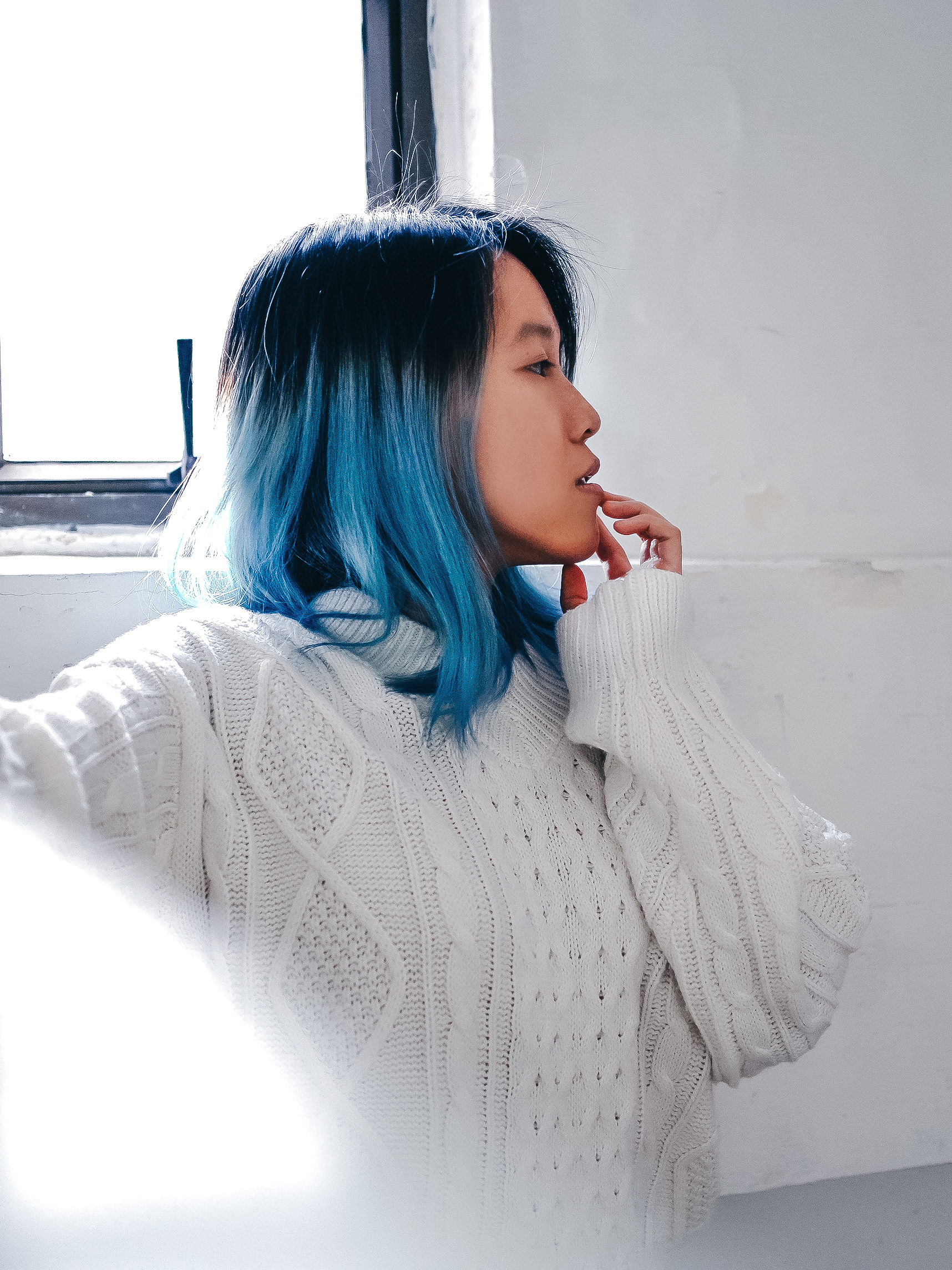 Deville Dewil
Deville Dewil (YIP Wui Ying) is a multidisciplinary artist, photographer, stone collector, traveller and curator. She is also the founder of the two illustration brands "Deville Colour" and "Meowchi Co.". She was born and raised in Hong Kong, and travelling around the world now.
Deville's work revolves around trauma, nature, culture, religions, beliefs, and their intertwining conflicts and connections. She wishes to bring reflection and imagination to other in her journey of repeatedly questioning and overcoming her own life themes.
Deville specializes in multifaceted mediums, such as watercolor, acrylic, photography, installation arts, expressive arts and performance. Human bodies, forces of nature, stones and minerals are important elements playing strong emphasis in her current projects.
Deville's artworks were exhibited and collected by private collectors in multiple countries, including Hong Kong, Taiwan, Japan, Singapore, Sweden, Poland, Germany, United Kingdom and United States.
Deville Dewil (葉滙盈),是一名多專業藝術家、攝影師、石頭收藏家、旅者及策展人。她亦是兩個插畫品牌「Deville Colour」及「Meowchi Co.」的創辦人。她生及成長於香港,現正環遊世界中。
她的作品題材圍繞心理創傷、自然、文化、信俗,及其相互交織所導致的衝突和連結。她冀在重複質問及跨越人生課題的過程中,能將當中的啟示和想像帶給他人。
她擅長多種媒介,包括水彩、塑膠彩、攝影、裝飾藝術、表達藝術及表演。在她目前的創作中,人體、自然力量、礦物和石頭都是她所強調的重要元素。

她的作品在多個城市展出城市展出,以及被外地的私人收藏家收藏,包括香港、台灣、新加坡、瑞典、波蘭、德國、英國、美國等。
---
Education
2023 – Master of Arts in Visual Arts, Hong Kong Baptist University
2022 – Bachelor of Social Sciences (Honours) in Psychology, Hong Kong Shue Yan University (First-Class Honours)
2021 – Certificate in Wax Carving and Stone Setting for Jewellery Design, Hong Kong Design Institute
---
Award & Scholarship
2022 – Selected Writer of the Year, Hong Kong Federation of Youth Groups Youth Writer Programme
2022 – Dr. Li Dak Sum Scholarships
2021 / 2020 / 2019 – Dr. Henry H.L. Hu Scholarships
2021 / 2020 – Bank of China Credit Card (International) Ltd Service Scholarships
2020 – Self-Financing Post-Secondary Scholarship Scheme – Talent Development Award
2020 – Dr. Li Dak Sum Outstanding Whole Person Development Awards
2019 – Self-Financing Post-Secondary Scholarship Scheme – Reaching Out Award
2018 – Finalist, The 20th Hong Kong Jewellery Design Competition
---
Residency
2023 Aug – "WHERE THE SEA MEETS THE FOREST" Björkö Konstnod – Artist in Residency Program, Stockholm, Sweden