Deville Colour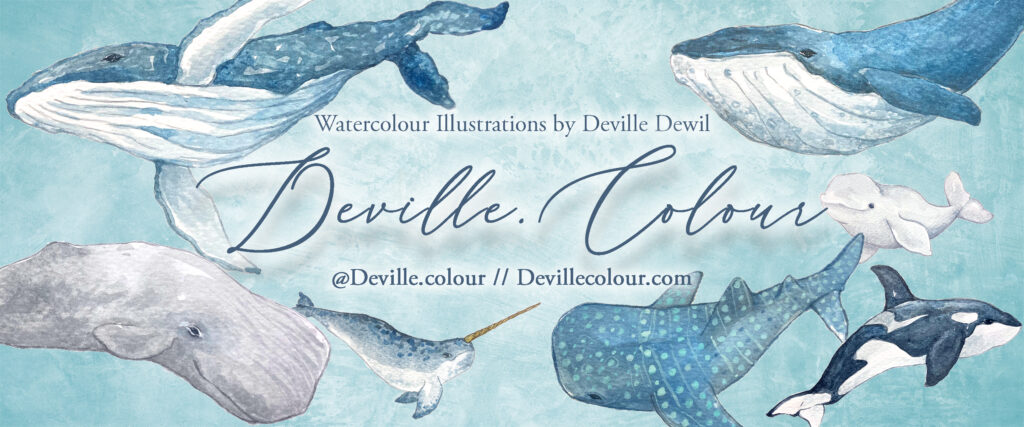 創作者Deville Dewil以水彩紀念日常的小地方,喜歡隨心隨意的畫,偶爾寫寫文字記記夢。
望手中筆杆可將思緒裡的景色帶到現實。不求甚有回響,只願牽動心裡的一圈漣漪。
水彩作品主題環繞創作者的生活重心,以細膩的筆觸,繪畫出寫實與夢幻之間的真實。
作品製成不同類別的產品,包括明信片、貼紙、紙膠帶等等。
Dewil loves to express herself, record the little bliss of her daily life and wish to bring the vibrant world in her mind into reality with watercolour.
Her watercolour artworks are made to become different stationeries and designs under the brand "Deville Colour". The products including stickers, postcards and masking tapes and more.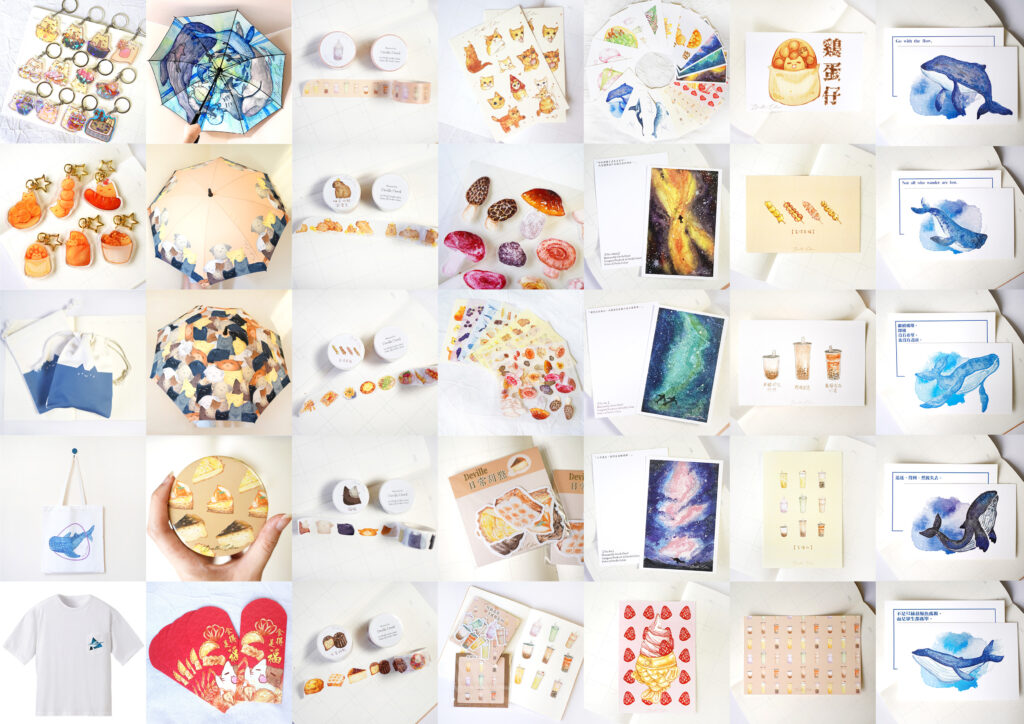 ---
Meowchi Co.
Meowchi Co 以可愛慵懶又有點厭世樣「貓糍」為中心。
貓糍以可愛拯救世人,帶領大家一起慵懶地活在世上。
「貓糍」的商品創作包括一系列文具、紙品、小物等等。
The digital illustration IP character "Meowchi" is alive in the Meowchi Co.
Meowchi is cute and lazy, it also looks kinda tired of life. But oh well, her cuteness can save the world and lead all of us to stay lazy and stay alive together.
Meowchi products include keychains, stickers, wearables, accessories, and more!