糧船天后 High Island Tin Hau (2022)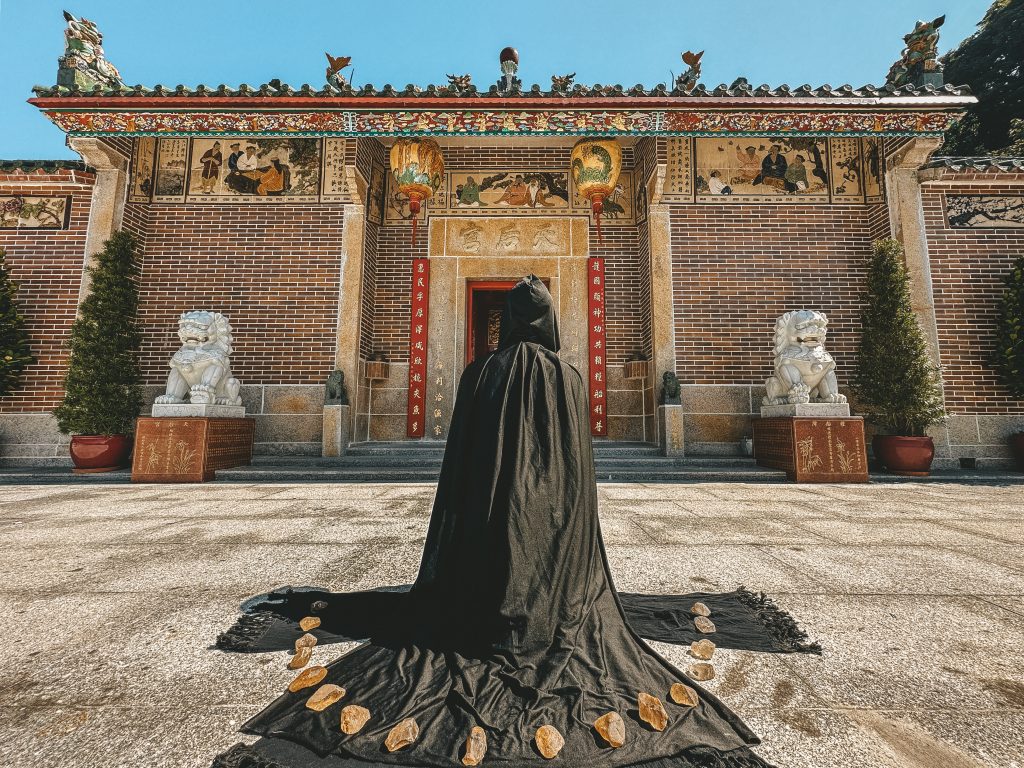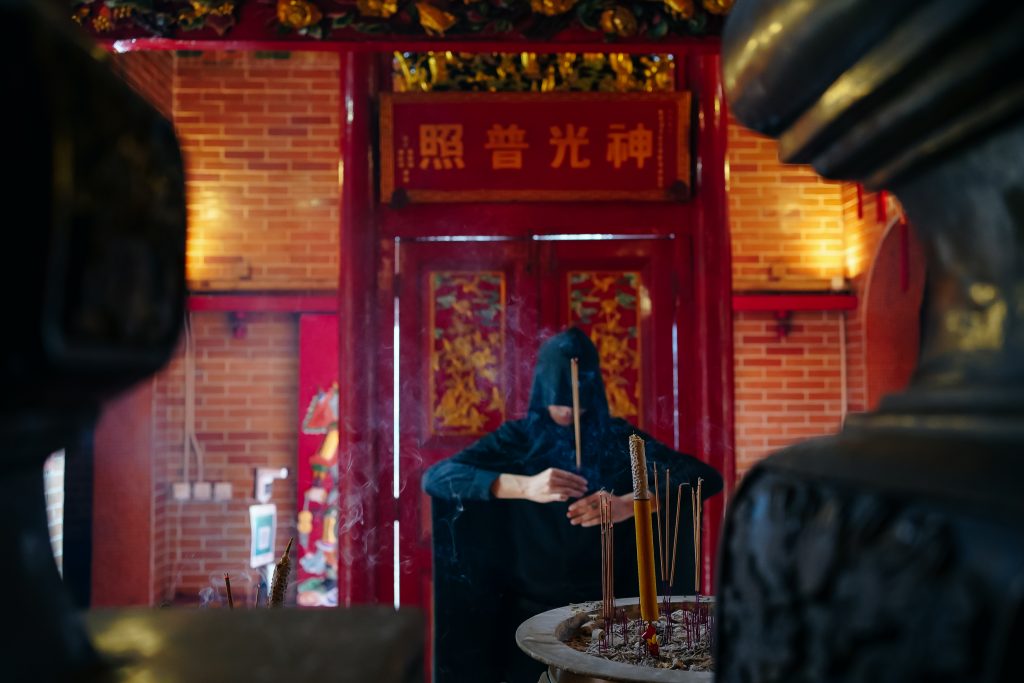 ---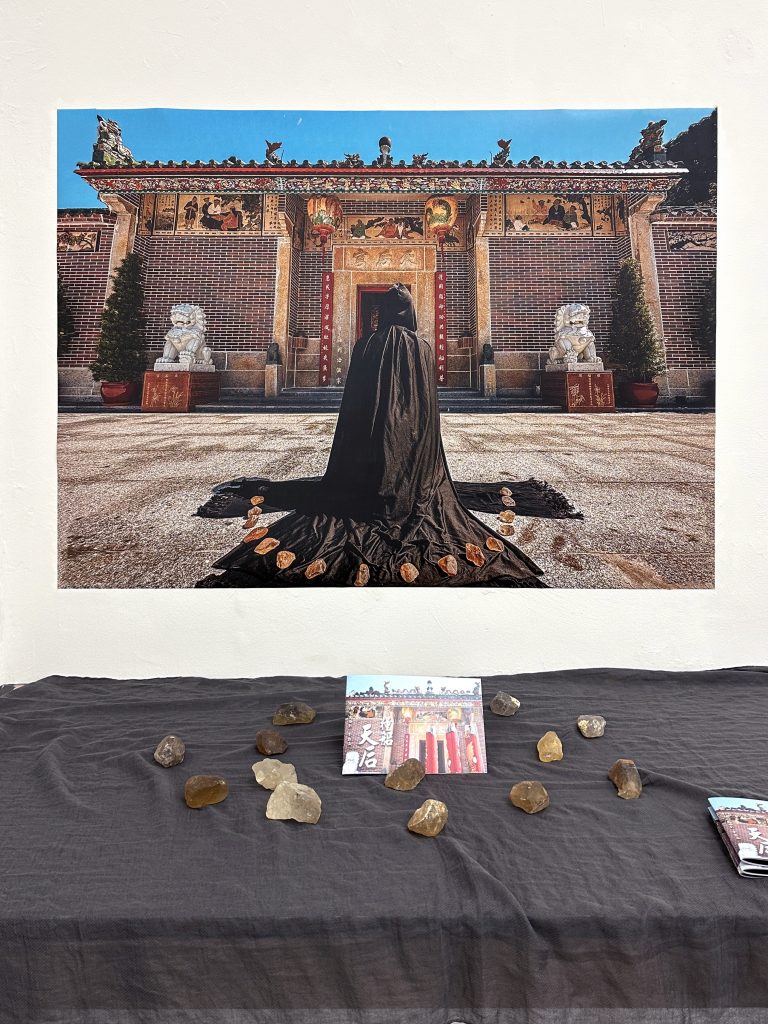 ---
糧船灣天后宮歷史悠久,居民表示有400年之久。但真正起廟時間已無從稽考。
從廟內文物古銅鐘上的銘文,可得知天后宮於清代乾隆六年(即1741年)已建成。
天后宮於1996年被列為香港二級歷史建築,2010年11月10號改評為香港三級歷史建築。歷年來經過居民和信眾自發修葺,至今仍廟貌莊嚴。
天后娘娘是香港人最尊敬及熟悉的海洋女神,又稱媽祖。
昔日香港水上運翰頻繁,靠水為生的人都希望得到天后的眷顧,於是紛紛建廟奉祀,所以全港有超過一百間大大小小的天后廟。
香港對天后廟的稱謂,多為天后冠上地區名,以顯示其源流。因此本作以「糧船天后」點題,取於糧船灣天后宮。
The Tin Hau Temple in High Island has a long history. The local people say it was built at least 400 years ago. But it is impossible to check the actual time when the temple was built.
From the inscriptions on the ancient bronze bells in the temple, we can know that the Tin Hau Temple was already there in the sixth year of Qianlong (1741).
The Tin Hau Temple was listed as a Grade II historical building in Hong Kong in 1996, and was changed to a Grade III historical building on November 10, 2010.
Over the years, it has been repaired by residents and believers, that is why it still looks perfect.
Tin Hau is the most respected and familiar goddess of the ocean in Hong Kong, also known as "Mazu".
In the past, Hong Kong fish villages rely heavily on water transportation. The locals wished to be blessed by Tin Hau, so they built
different temples to worship Tin Hau. Therefore, there are more than 100 Tin Hau temples in Hong Kong.
Tin Hau Temple in Hong Kong are usually titled with the name of the region to show its origin. Therefore, the title of this project "High
Island Tin Hau" was taken from the Tin Hau Temple in Tin Hau.
---
---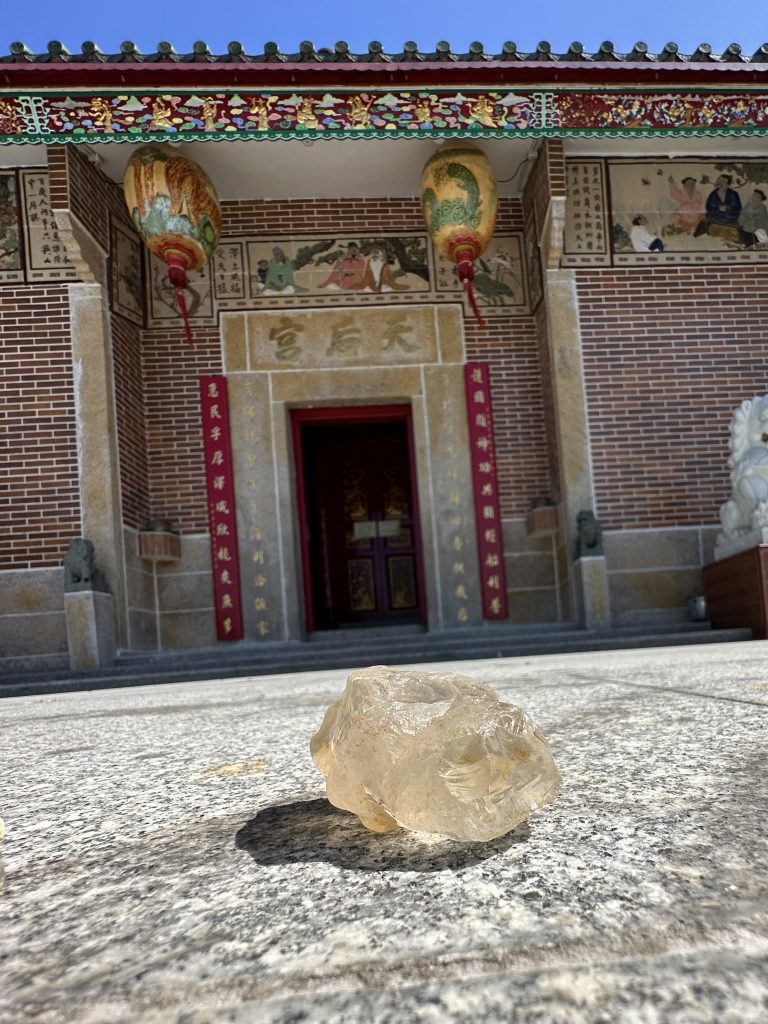 糧船天后 High Island Tin Hau (Selected Works)
2022
Photography
糧船天后 High Island Tin Hau (Selected Works)
2022
Photography